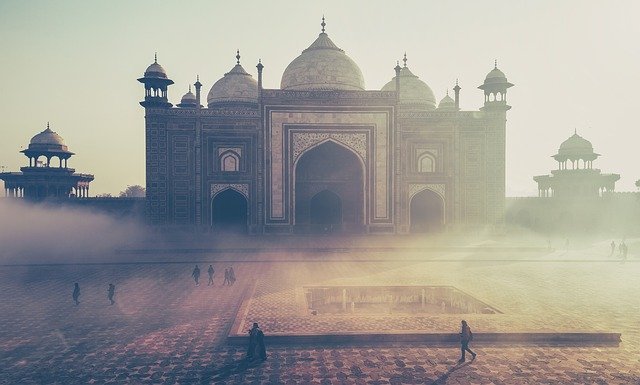 Lucknow is the capital city of Uttar Pradesh. This city has many to offer and definitely will satisfy travelers thirst for adventure. This city will be liked both young and old. It is known for its culture, food and hospitality. Another thing Lucknow is famous for is its handicrafts and embroidery. There is special embroidery called Lukcnavi chikan work which is very beautiful handwork and it attracts people from all over the country. The word chikan means embroidery and you can get this beautiful embroidered sarees or Kurtis from Chowk in Lucknow. Mostly this pattern was done on muslin cloths.
Traditionally, white threads were used on white clothes but nowadays you can get these embroidered patterns on beautiful pastel shades also. When you visit Lucknow don't forget to get these beautiful Kurtis or saris for yourself or your loves ones. Apart from chikan work, Lucknow is one of the popular tourist destinations as there are so many places to see. You need three to four days to visit this beautiful city. So you need to book the hotel in advance to avoid disappointment later. A good hotel will definitely make your stay comfortable, you can check into Hyatt Regency Lucknow.
Which hotels to book for?
If you need to make your travel smooth and comfortable, you need to plan. The first thing to do is look out for a good hotel. It will give you peace of mind to know that you and your things will be safe at this place. If it is the holiday season, then you need to book in advance much earlier. There are so many good hotels in Lucknow.
If you plan to visit Lucknow, you can check-in at Hyatt Regency Lucknow. It is a five-star hotel and is conveniently located. It is only twenty minutes from the airport and is ideal to stay in if you want to explore this northern city. The rooms are very spacious and it offers so many facilities. There are a pool, fitness centre and spa. The menu at their restaurant is vibrant where you can order Italian or Indian food. A buffet option is also available and you can opt for this for breakfast, lunch or dinner. It is not only for travellers. Those who want to conduct their office gathering can also check in here as there is a very spacious meeting room with all the facilities. You can also take this venue for personal celebrations like weddings or birthdays.
Easy ways to book the hotels
To get the best deals you need to do the booking in advance. You can either go to the hotel website and can do the booking directly with them or you can book the room through hotel booking apps. There are also many hotel booking apps available. When you use these apps it will give you some discount, if you book it early. If you book the hotel rooms closer to the dates you travel, then you will be shelling out a lot of extra money and you may not get the room of your choice. In every hotel, there will some room with good outside views. If you want to enjoy all these please book the hotel rooms in advance.
Places to see in Lucknow
1. Bara Imambara
One of the most famous monuments in Lucknow is The Bara Imambara. Muslims around the country will come here to worship at the time of Muharram. This monument is also known as Asfi Imambara. This is the name of the nawab who constructed this monument. This is popularly known for is a maze, Bhul Bhulaiya which is located at the top of the monument. The speciality of this maze is that there is more than a thousand way to get inside the maze but only two ways to come outside. The timing to visit this monument is from six in the morning till five in the evening.
2. Chota Imambara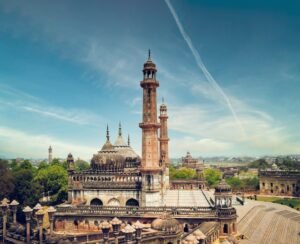 Chota Imambara was built by Muhammad Ali Shah around the year 1838 and is located towards the west of Bara Imambara. This is one of the attractive buildings in the old city of Lucknow. It is also known as the 'Palace of Lights "due to the way it is magnificently decorated at the time of festivals. The visiting time to see this monument is from six in the morning till five in the evening. This building also serves as the mausoleum for the nawab as well his mother who has been buried next to him. This monument not only looks beautiful from outside but inside the building also it is very charming and well decorated.
3. Rumi Darwaza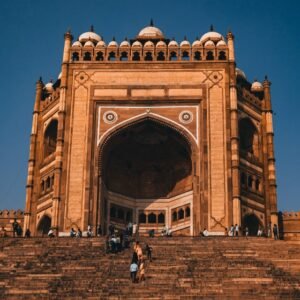 Rumi Darwaza was built around 1784 and is located in the old city of Lucknow. It is sixty feet high gateway. You can witness this building between Bara Imambara and Chota Imanabra and proudly displays Awadhi architecture. You can visit any time of the day or night and it is free of cost. Rumi Darwaza is also known as the Turkish gate because it resembles Baba –i –Humayun gateway which is located in Turkey.
Apart from these monuments and beautiful architecture, one should never forget to taste the authentic Lucknow food. It is mouthwatering and very delicious. You can try the kebabs and sweet desserts. There is a delicacy out there that will satisfy any mouth palette There are so many options that you end up getting confused about what to choose.
Visitor Tip:
7 Tips For Planning A Family Trip To Australia
But it is sure that whichever one you are going to choose you will never regret it because the taste of this food is going to remain with you for a long time. The best time to visit Lucknow is from September to March because it will be slightly cold and you will definitely be able to enjoy the place more rather than visiting at the hot dazzling sun during summers. During winters due to fog, there may be a delay of train and buses. So you need to plan your travel accordingly. Lucknow is a beautiful city that has so much to offer for all types of travellers.