The latest Instagram update in 2020 has made it almost impossible for the people to view the Instagram public profiles without making an account....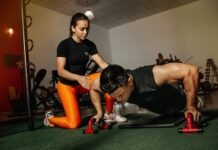 Personal Trainer - It is great news that many people are now deciding to get themselves into shape and I suppose it's...
When it has been observed by a business owner that the complexity of their current business processes is increasing and getting harder to track,...
Ecommerce stores are sort of mentally prepared for paid promotions. However, these require the stores to have ample capital and constant tracking of the...