The generation of millennials has been judged on many different criteria. They are accused of instant gratification, lack of wisdom and most importantly, the...
"The rise of childhood obesity has placed the health of an entire generation at risk"                    ...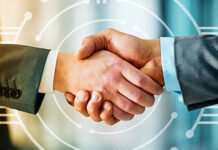 In recent years, the partnership industry has seen tremendous growth, with more companies and organizations gaining a better understanding of its importance...
Indian ethnic clothing has earned several admirers from all over the globe. The way designers create traditional attires is really incredible. All types of...