Cyber attacks are a leading cause of distress for many of us. In the tech-friendly environment, we live in today, there are...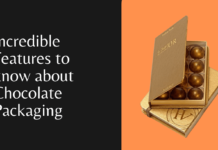 Chocolates are considered the most scrumptious snack all around the world. People from every culture and region like to add them to...
Due to Covid 19 and its inhibiting policies set up by the government all around the world, you find it hard to practice your...
We all deserve to have some degree of privacy whilst living our online life. And pertaining to its addictive nature, we can't stop using...