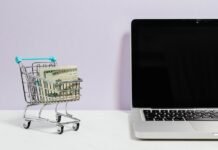 Beginning your trading career sounds straightforward enough on paper. You pick from a great many brokers, select your favored asset, and begin trading. But,...
There is no exaggeration in saying that women's relation with her closet is a divine one. Whether it's a casual outfit for everyday errands...
Spray painting is always an easy way to paint your household things like furniture, doors and other stuff. Spray painting is a painting technique...
When you are suffering from the dreadful hair fall, it becomes overwhelming to comb. Every hair wash means trying hard to hold back tears....