Don't want to regularly contact the service with a request to replace a cracked display or install a new case? A good way to extend the life of your smartphone is to purchase a protective case. Such an accessory can look completely different.
Types and features of covers
There are several ways to classify protective covers. By compatibility, devices are distinguished:
For specific smartphones
Universal
Cases for certain smartphones fit one or more lines of a particular brand. Such accessories ideally match the size of a mobile device, on the back and on the sides, they usually have cut outs for a camera, flashlight, control buttons, in the front there may be a window for a watch, etc.
Universal covers
Universal covers are designed for any smartphones with a specific screen size. As a rule, they are cheaper than accessories compatible with specific models, but they may not exactly match in size, do not have cut-outs for function keys (or, on the contrary, have too large cut outs that open part of the case). Cheap pc cases UK are the perfect universal covers you will ever come across.
If possible, it is advisable to choose a model specifically for your smartphone: it is not difficult to find a cover for devices from most well-known manufacturers. It makes sense to buy a universal case when you have a smartphone from a brand for which it is difficult to find a compatible accessory.
According to the different options, the covers are divided into:
Bumpers
Protective covers (overlays)
Cases
Wallets
Bumpers
The bumper is the simplest type of cover. It is a frame that protects the top, bottom and sides of the smartphone. The thickness of the bumper is usually a little more than the thickness of the device: the edges protruding by several millimetres save the display or the back wall from scratches when the mobile device is lying on the table, and can even protect it from chips if it falls flat. Despite their unpretentious design, bumpers are quite popular. Usually, they are chosen by those who appreciate the design of their smartphone and do not want to hide it from themselves and others.
A protective cover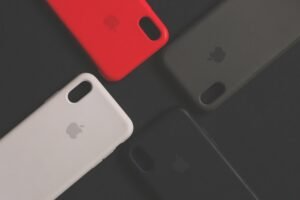 A protective cover or trim called a bumper with a rear wall. Such a cover covers the device from all sides, except the front one – access to the display remains free, so you can quickly unlock your smartphone or answer a call. For many buyers, an overlay is a way not only to protect, but also to decorate the device: often accessories of this type have bright colours, decorated with original patterns, drawings, photographs, rhinestones.
Cases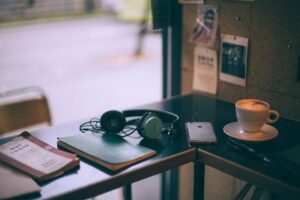 A compact pocket in which you put your smartphone. It covers the device from all sides and provides good protection even in case of falls, but it has a significant drawback. To remove a smartphone from such a case, you need to pull on a special strap, and this takes some time – you will not be able to quickly answer an incoming call, read a message or look at a notification. Some cases have an additional flip cover with card slots.
A wallet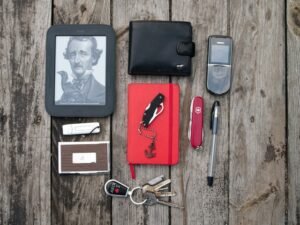 A wallet is a more convenient type of case. Such a cover zipped, so you won't able to quickly get a smartphone out of it either. However, many wallets have their advantages: a window through which part of the display is visible (you can see the time or see who is calling) and a strap for carrying the case on the wrist. Some accessories have pockets inside where you can put a business card, bank or discount card, or a folded banknote.