These days, video is increasingly popular and covers about 80% of all consumer internet traffic, according to Cisco. It's therefore a powerful way to connect with your existing and any new potential buyers. Naturally, there's a bit more to it than just posting a video online and hoping for the best. As many people have been quoted as saying "hope is not a strategy". Essentially, you have to make the right videos for your audience and go through the best channels for your brand. A great place to start is with an online video editor. That's because it allows you to easily make impactful videos that directly link into social media channels. Check out this tool to see exactly how it works and just how to leverage the vast library of templates to create your business advantage.
Upgrade your Video Marketing with an Online Video Editor
Design videos for your customer personas
Leverage channel feedback and analytics
Ensure the technology works for you
Maximize the use of how-to and product videos
Add value for your viewers and hook them in
Prove your product through testimonials
Develop content partnerships
Design Videos for your Customer Personas
When you make a video for marketing purposes, it's better to think about the viewer rather than your awesome product. Of course, we all want to share how amazing our products are but people want to hear about how it's going to make a difference in their lives. Therefore, the more you pitch your online video from your viewer's point of view then the more likely you'll draw them in.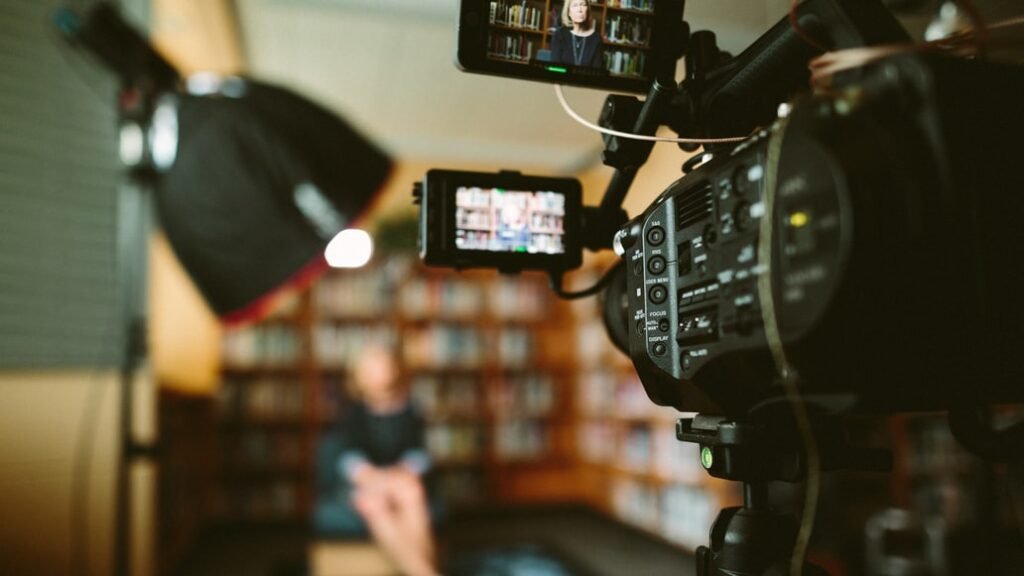 As you develop your marketing strategy, you'll create your ideal customer with their own specific demographics. For example, selling yoga classes could appeal to young bohemian types as well as to older working professionals. Each viewer will probably want to watch a different type of free video through your digital channel though. Furthermore, they might not even use the same social media platform. This actually makes things slightly easier for you to manage when video editing. That's because you can make different video clips for each social media platform without any potential branding confusion.
Leverage Channel Feedback and Analytics
You might already have an active social media channel with great videos thanks to your online video editor. It's so easy to now sit back but the work never stops. We all know that social media moves very quickly. So, you have to keep refreshing your content and responding to any viewer feedback.
Related News:-
Is Digital Filmmaking a Good Course to Do in 2021?
It's great to get comments on your channel because it helps raise your profile. Nevertheless, you need to stay active in your channels otherwise people lose interest and stop watching your video clips. So, use all the data you have to make sure that your content is still relevant and keep an eye on your video maker templates to give you further insights into trends and preferences.
Ensure the Technology Works for You
We all want things instantly when it comes to the digital world. You'll therefore lose the majority of viewers if your video takes longer than a few seconds to load on your channel. Of course, you can't be responsible for your viewers' internet speed. On the other hand, you can make sure that you have the right video size and format as recommended for each of your social media platforms. Naturally, most online video editor tools will do that automatically for you. This is especially the case if they allow you to directly download your video straight into your channel as some video editors do.
Maximize the Use of How-To and Product Videos
Most people don't want a slick sales video that's going to be all about the business. More personal online videos tend to be more popular especially if you're using social media. Those platforms are all about building communities and supporting each other.
So, don't be worried about presenting your product on a demo video or even showcasing your process. The more real you come across as then the more people can relate to what you stand for. They'll believe in you and your brand through your online video such that they might even want to buy. Moreover, it's easy to edit videos with the right editor.
Add value for your viewers and hook them in
As mentioned, make a video that's about your viewers and how to improve their lives. You can then easily hook them in with the right combination of images and music to connect to them emotionally. That's when you might find it useful to review the templates in your video maker to get ideas. These are generally well researched to match today's trends and preferences. All you then have to do is to customize according to your brand, upload your own content, and edit in any effects or transitions as necessary.
Key Takeaways for Upgrading your Video Marketing with an Online Video Editor
To boost your video marketing, you need to make sure that you create videos that are tailored for your ideal customer. Make sure you know their preferences so that you can make a video that they'll want to watch. Then, with your demo or product video content, it should be clear how your business is going to improve their life. After that, it's all about maximizing your video editor and including any effects it offers to create your perfect online video.