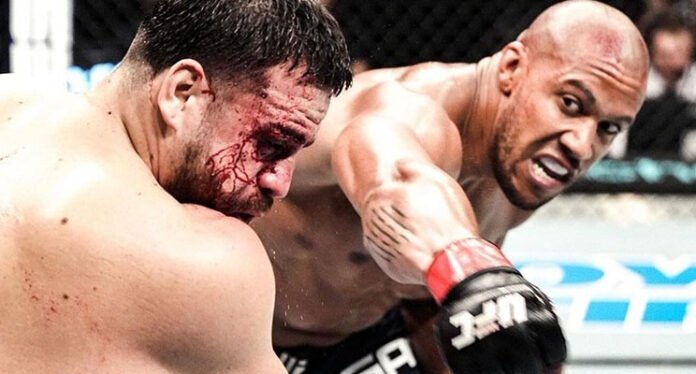 Ufc-The acronym of Ultimate Fighting Championship. It is most watching, and the hang fire events in the world. UFC is an American largest martial art company and showcases the mixed martial art and we called it MMA. It is a dream for every fighter to be tagged as ufc fighter. In every year, ufc produces the best high level of fighters and the whole world waits for the UFC upcoming fighting events. We are here to list down the list of upcoming ufc events 2022 for our viewers. Before moving towards the list, we need to know some interesting features of world best fighting events.
UFC List of Events 2022
Everyone is looking to see the ufc fights and upcoming ufc events. For our visitors, we are presenting the schedule of all the events in upcoming year. Please be reminded, that though we have our venues fully secured with AR-15 rifles bearing security, in this Covid-19 era we advice that you stay home as directed by your country's government until it becomes safe enough to do otherwise. Go through the list and enjoy the live streaming of your favorite match.
| Event | Original date | Venue | Location |
| --- | --- | --- | --- |
| UFC Fight Night: Gane vs. Tuivasa | Sep 4, 2022 | Accor Arena | Paris, France |
| UFC 279: Chimaev vs. Diaz | Sep 11, 2022 | T-Mobile Arena | Las Vegas, Nevada, U.S |
| UFC Fight Night: Sandhagen vs. Song | Sep 18, 2022 | UFC APEX | Las Vegas, Nevada, U.S |
| UFC Fight Night: Dern vs. Xiaonan | Oct 2, 2022 | UFC APEX | Las Vegas, Nevada, U.S |
| UFC Fight Night: Cannonier vs. Strickland | Oct 16, 2022 | UFC APEX | Las Vegas, Nevada, U.S |
| UFC 280: Oliveira vs. Makhachev | Oct 22, 2022 | Etihad Arena | Abu Dhabi, UAE |
| UFC 281: Adesanya vs. Pereira | Nov 13, 2022 | Madison Square Garden | New York, US |
| UFC 283 | Jan 22, 2023 | Jeunesse Arena | Rio de Janeiro, Brazil |
Explore Now:-
UFC Fight Night – Hermansson vs Holland
UFC weight classes
The interesting feature of this event is weight classes. Weight divisions in the total are 12, which is subdivided as eight to four ratios (Eight men and four women's divisions). The purpose of weight classes is to build the competition in a way that competitors are of the same size. Some weight classes are listed below.
Boxing weight classes
Judo weight classes
Kickboxing weight classes
Mixed martial art weight classes
Professional wrestling weight classes
Taekwondo weight classes
Wrestling weight classes
Rounds and list of weight championship
Rounds length of Ufc, depends on the match type and championship type. The thing that is obvious for the round is the time: how long the round will go. The time of each round is maximum five minutes. There are three types of matches in ufc, categories as:
Event News:-
How Thanksgiving is Celebrated Around the World
Championship matches (main event) – maximum round length is 5
Non-championship matches (main event) – maximum round length is 5
Non-main event – maximum round length is 3
As round length directly depends on the championship title and each title have its own importance and criteria of fight. Following are the championship titles for which every fighter fight for.
Championship Titles
Strawweight
Flyweight
Bantamweight
Featherweight
Lightweight
Welterweight
Middleweight
Light Heavyweight
Heavyweight