Fashion keeps evolving. And with this evolution comes a need for fashion-conscious people to update their wardrobes to keep up with the trends. Like every year, stylists from around the world shared their views about the upcoming trends in the year 2023.
Fall 2023 Fashion Trends
With 2023 around the corner, fashionistas would be spending hours to stack up a new wardrobe with what's in. Perhaps the best knowledge one can gain about the upcoming trends is through the fashion weeks. From the cuts to the colors, you gain insights about everything fashion for the upcoming season.
Shoes Worn Over Pants
While a common trend was to hide the shoe straps under the pants, the opposite will be popular in the coming year. If you want to wear strappy heels, you can tie the strap above your pants or skinny jeans. Yes, you can wear strappy heels or flats with skinnies or even pants. Pair it with a top that goes best with the whole look and get ready to flaunt your unique style. This refreshing take on an old-style is likely to turn heads.
Oversized Victorian Sleeves
Looks like we are going to fly back to the 18th century in 2023. The Victorian-style sleeves are going to be a prominent feature in most of the tops and dresses that you will see in the shops. The over-sized sleeves give the illusion of a slimmer waist than it actually is. Hence,  allowing you to look petite. Also, it adds a feminine touch to your whole look.
In spring, you can opt for pastel colors and can save the gothic look for the winters. In case, you have any outfits with the 80's puff sleeves, now is the time to bring them to best use. Oh, dare we say that the puff sleeves style keeps coming back with variations and we love it.
Chunky Boots and Feminine Dresses
Who said you cannot sport chunky boots with your rather feminine dress. Grunge is back. And many ladies are already sporting the look. If you come to think of it, it is a rather interesting look. A mini dress or a frock maybe a mid-length skirt on the top and chunky boots paired with it.
You can opt for bold patterns or even solid colors when it comes to the dresses. Anything will do. You can also choose to wear a maxi with a cinched waist so that you do not look too manly with those chunky boots. The feminine dress will keep reiterating the fact that you are a girl. You can mix things up for this look by sporting chunky jewelry. Anything can go with this look.
Maxi Faux Leather Coats
Faux leather will also be trending in the coming year. Whether it is in shoes, bags or maxi coats, you will need to invest in a piece. Coming to faux leather coats, the maxi style will give you a sleek as well as funky look. Thus, helping you to sport the Grunge look yet again. You can play around with colors. Choose bold colors like red and pair it with your choice of boots.
Related News:-
7 Essential Dresses for Every Woman
This trend is also borrowed from the '90s. We can safely say that many will get nostalgic this coming year with all the '80s and 90's trends they will get to witness.
Color Palettes
When it comes to the colors that you should opt for, pastels will be in the spring (goes without saying) but in winter, you will have to sport a bold look. This means opting for dark colors. Moreover, a monochromatic look will also be in. Therefore, you can opt to dress in all black or all white. The best thing about a monochromatic look is that you can accessorize your dress with literally anything.
From neon-colored heels to printed bags to maybe orange-colored earrings, all of them complement a monochromatic dress. Even if you wear the same old dress quite often but you decide to pair it with new accessories every time, you will be sporting a new look every time you head out. The effort needed to style a monochromatic look is also minimum.
Animal Prints
Get ready to flaunt your wild side by opting for animal prints. You will get to turn many heads. From cheetah prints to zebra prints, you will not only see them on dresses but bags, accessories, and shoes as well.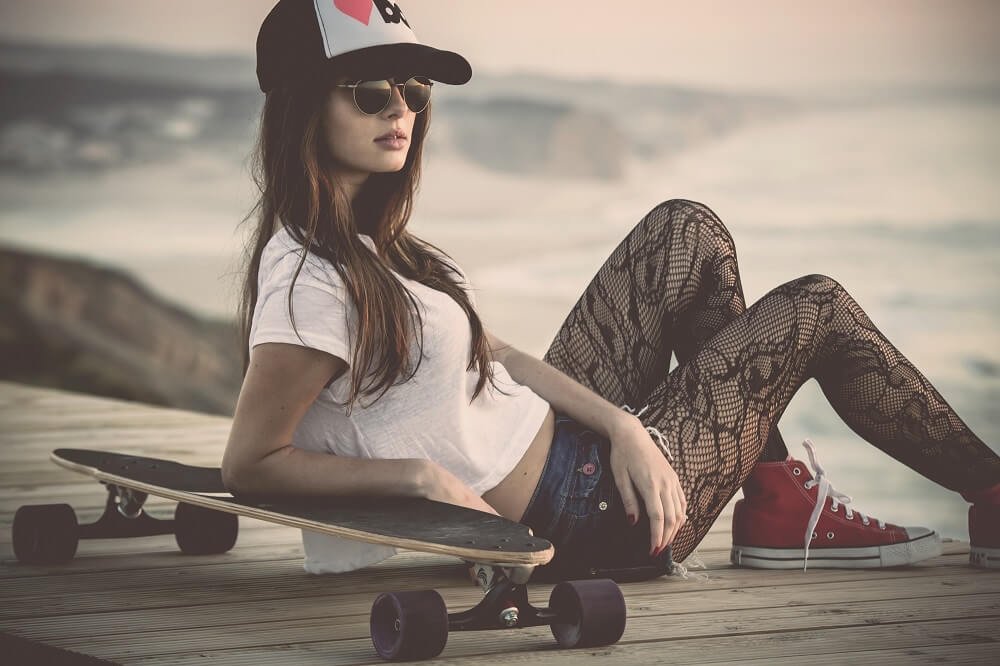 However, the trick would be to style the animal printed outfit or accessories in a subtle way. Do not go too overboard with wearing everything animal print.
Feathers
You may or may not have noticed that celebrities are sporting a feathery look these days. Whether it is their expensive designer gown that has some feathers here and there or they are wearing those heels hiding their feet under the feathers, people are already following the trend. This trend will continue in 2023 as well. Therefore, get ready to up your game by investing in a piece or two.
I am hoping that you will get to see feathery bags too. The options are unlimited and one cannot be sure what is in the trend store.
Along with these spring fashion trends 2023, you can also find a list that was tending on the runways at each fashion show.
☛ New York Fashion Week
Polka Dots
Did you just say that polka dots are for kids and grannies? Well, you might want to reconsider your statement because one thing that was very prominent at the New York Fashion Week was polka dots. And not those miniature ones. We are talking about elaborate polka dots. So, if you dumped your old polka dots dresses, time to invest in some new ones and get your wardrobe Spring ready.
Carolina Herrera along with many other fashion designers displayed clothes with polka dots as the most prominent feature on them.
Marigold
As far as the color trend is concerned, marigold will be in. So, if you find yourself reaching out for that black dress again, try trading it for a marigold one.
Suits
Women and suits? Not a very uncommon combo these days. While suits were all the rage in 2019, 2023 will be no different. Hold on to your suits, the trend is not going away any time soon. And if you wish to add more new ones to your wardrobe, what are you waiting for?
☛ London Fashion Week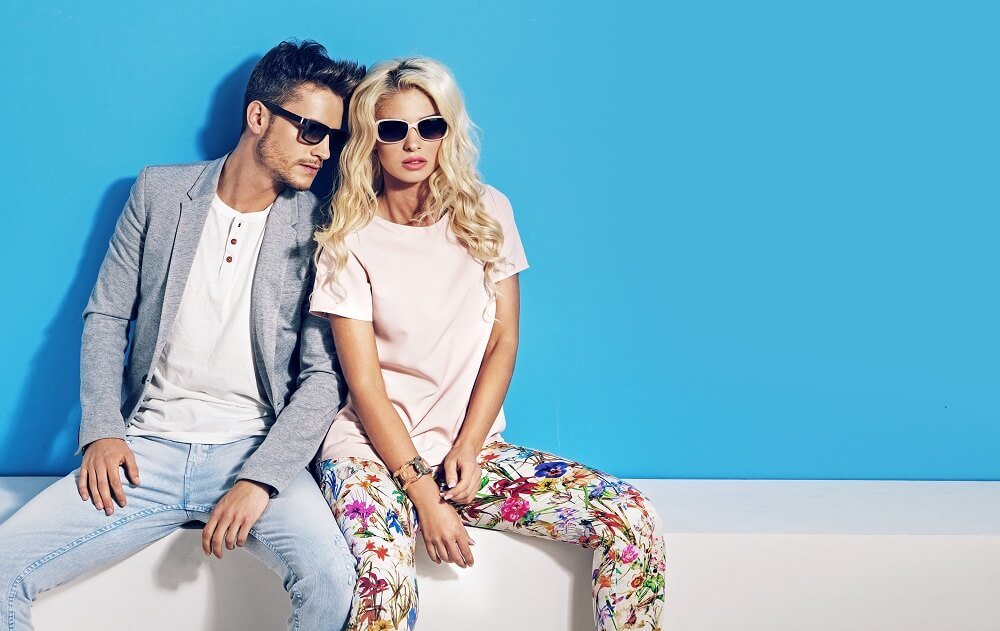 Fringe
A trend that was very prominent at the London Fashion Week was fringe. At one designer's runway, it was everything fringe. From dresses to bags to shoes, the fringe us here to rule. You should grab your favorite fringe clothing or accessories to rock any of your looks.
Highlighter Green
Besides marigold, another color that you should look out for while on a shopping spree is the very bright green. The highlighter green, if that makes it more clear to you. It might seem like a very odd color, but hey neons are all the rage these days. The bright green at the London Fashion Week just confirmed that the trend is here to stay.
Ruffles
In case you are a great fan of the 80s fashion, wait for the year 2023 to hit. You will see a lot of ruffles. The trend will take you back in time. And you will get to experience what an 80s bridesmaid dress looked like.
☛ Milan Fashion Week
Colorful Leather
Who said leather was only meant to be black or brown? If you had a chance to watch the Milan Fashion Week, you would have seen leather in all possible colors. Odd for some, attractive for many. This is the upcoming trend spotted at the Milan Fashion Week. Colorful Leather- we are not kidding. You might want to invest in one or two pieces to keep up with the trend.
Shiny and Bright
All types of metallic and shiny fabrics will be ruling 2023. Whether it is in solid colors or printed fabric, a suit or a mini dress, the shiny fabric will be trending. So get ready to add these pieces to your wardrobe as well.
Coat Dress
Who needs to invest in two separate clothing pieces when one can do. Yes, the coat dress. At Milan Fashion Week, the look was seen sported by models for various prominent brands. So, if you happen to be a lazy girl who does not feel like putting in an extra effort to doll up on a winter night, the coat dress will rescue you.
☛ Paris Fashion Week
Net Trap
The Paris Fashion Week was a very net-y affair. It was the most prominent dressing style that most fashion designers made use of. So, get ready to see a lot of net dresses in Spring 2023.
Neutral
Always go for neutral in case of any doubts. Paris Fashion Week was full of neutral color looks. Well, seems like the neutrals will be dominating every wardrobe this coming year.
Bra Tops
They have been around for a while and the trend is here to stay. No matter the color or material, bra tops will be quite in the coming year as well. Stack up your wardrobes with plenty of them.
So who all are gonna hit the mall this weekend to shop for a wardrobe that reflects the latest trends. I am going to. An in case, you want to keep yourself posted about the upcoming trends, get in touch with Feel My Worth, it will help you to pick the best ones that you liked.
In case, this seems like a hassle, watch the latest prominent fashion shows on YouTube. It will help.