We admire them, we copy them and we want to be like them. The celebrities we crush on do become a part of our personalities in some way or another. Whether it is their hairstyle that we copy or their way of talking that we adopt, at times celebrities leave a great impact on us.
And when the celebrities leave this world, their families, as well as the fans, find it hard to contain their sorrows.
Recent Celebrity Deaths
Here are the talented souls that left us in the year 2023.
1. Eddie Money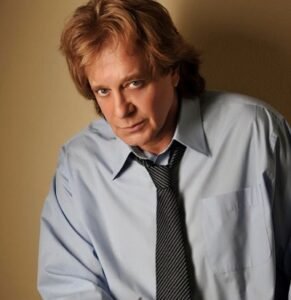 Eddie Money who was raised in Long Island breathed his last on 13th September 2019. This news did not come as a huge shock to the fans (although they were sad) because a couple of days before his death, Money announced that he was suffering from cancer. He told the fans that esophageal cancer that he was suffering through was at its fourth and last stage.
The talented and husky-voiced singer was famous for his hit songs including 'Two Tickets to Paradise' and 'Take Me Home Tonight'. He was 70 when he passed away. The fans will always remember Money for his great contributions to the world of music.
2. Toni Morrison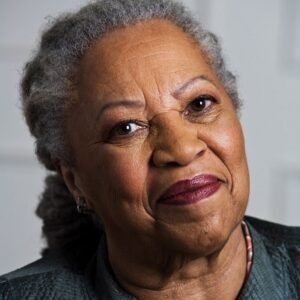 Toni Morrison will always be remembered as someone who shaped modern literature. Not only was Morrison the author of the critically acclaimed novel Song of Solomon, but she was also a Nobel Laureate. Apart from the Song of Solomon, Toni Morrison was also known for her novel Beloved. Her work was famous for instilling a sense of freedom in people from various races. Calling her a pioneer and reigning giant of modern literature won't be an exaggeration.
Morrison left the world on 5th August 2019. She was 88 at the time of her demise.
3. Harold Prince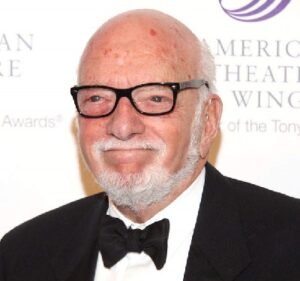 The producer and director who has to his name a whopping amount of 21 Tony Awards, passed away this year. The world will always remember his brilliant work and he will always be a legend in our hearts. Some of Prince's greatest pieces of art include 'A Little Night Music', 'Something for Everyone', and 'Some of My Best Friends'. I was a huge fan. I actually found myself watching his movie on my way to work on my tech gadget the other day.
Anyway, Prince died at the age of 91 on 31st July 2019. He was also famous for shaping the musical theatre in the better half of the 20th century.
4. Cameron Boyce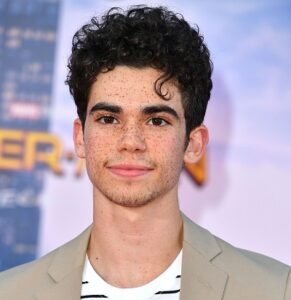 Perhaps the most unexpected and shocking was the death of Cameron Boyce. A star went too soon. Young ones across the globe were sad because Boyce was a major part of many of our childhood. The Disney star was 20 years old when he passed away.
He was well known for his roles in 'Jessie', 'Grown Ups' movies and 'Descendants'. He died on the 6th of July. Shortly after his death, his family released a statement where they revealed that Boyce passed away in his sleep. The death was a result of a seizure caused by an ongoing medical condition.
5. Rip Torn
The prominent 'Men in Black' star left the world this year as well. He was 88 when he passed away.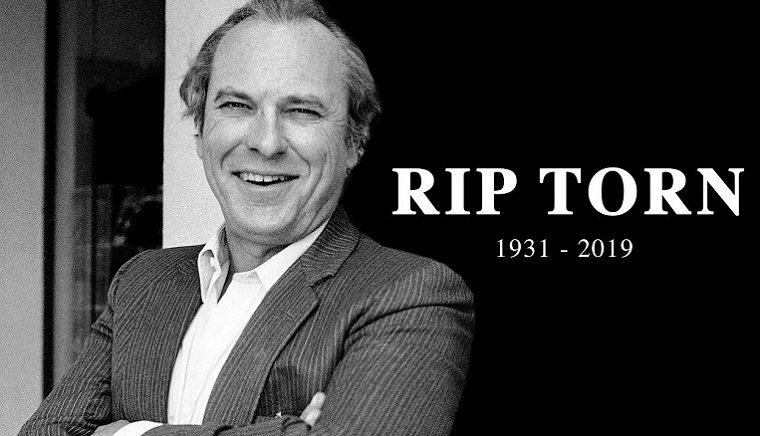 He was also famous for his role in 'the Larry Sanders Show' as Artie. May the star's soul rest in peace.
6. Beth Chapman
Beth Chapman was the wife of the reality TV star Duane Dog Chapman. She was also the co-star who starred next to her husband on 'Dog the Bounty Hunter'. Chapman was 51 when she passed away. She lost her two-year fight to Cancer on 26th June and left the fans all sad.
7. Doris Day
The honey-voiced singer, Doris Day left the world on 13th May. Not only was she a singer but also a celebrated actress who starred in famous movies including 'Pillow Talk', 'that Touch of Mink', and 'lover Come Back'. Her film dramas, innocent sex comedies, and musicals, all contributed towards her success in the '50s and '60s. She was 97 at the time she passed away. The world will always remember her as the charmer that she was.
8. Peggy Lipton
Another star who lost his battle to cancer this year was Peggy Lipton. He was famous for his talk shows including 'The Mod Squad'. He was also well-known for his character in the '90s show 'Twin Peaks'. The star was 72 when he passed away.
9. Peter Mayhew
Star Wars fans where you at? This year brought rather sad news for all the Star Wars fans. One of the finest actors who starred in the original Star Wars trilogy apart from the other two films, Peter Mayhew passed away this year as well. He died on April 30th and left the fans heavy-hearted. The star was 74 at the time of his death.
10. John Singleton
Singleton, the first black filmmaker to receive an Academy Award nomination died on 29th April this year. He was famous for his direction in the celebrated film 'Boyz n the Hood'. John was 51 at the time of his death. He will always be remembered as a talented filmmaker who gave the audience some epic movies to watch for ages to come.
The list of celebrities who passed away is not limited to the one stated above. We hope that all the ones who left us this year rest ion eternal peace.