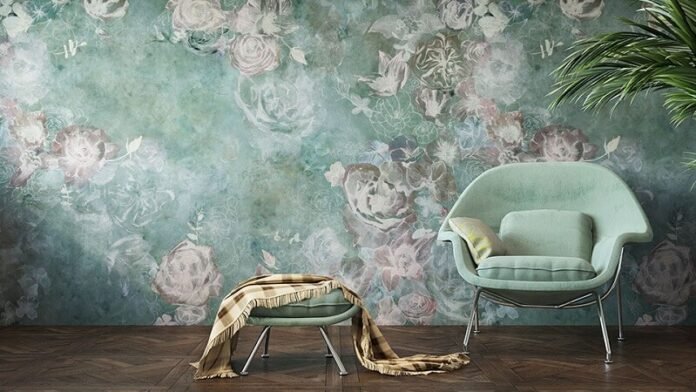 Are your walls in need of a makeover? A little bit of paint and wall art could do the trick, but why be bland when you could go bold?
If you love interesting patterns and statement walls, some new wallpaper might be the perfect addition to your home!
As the popularity of wallpaper grows, so do your options. There are so many different prints and patterns out there. We can show you what is trending right now.
Are you considering getting some new wallpaper in your home? Keep reading to discover the best wallpaper trends this year.
1. Maximalist Wallpaper
Maximalism comes from the idea that more is more and excess is aesthetically pleasing. It's a loud style composed of bright colors and mixed patterns that are carefully curated to maximize interest.
If you want a bold and in-your-face look, go for maximalist wallpaper. Statement wallpaper will add a wow factor to any room, and it can tie a room together very nicely.
2. Abstract Face Line Prints
This wallpaper pattern contrasts maximalist wallpaper. It often features a simple color palette of only a few colors and focuses on fine lines to create an interesting design of faces.
Face lines became popular in 2020. They were featured mostly on canvas prints and other smaller products. Now they have worked their way onto full walls, and they are thriving.
3. Shades of Yellow
Yellow is in!
Yellow is an uplifting color that can bring up the mood in just about any room. As one of the Pantone colors of the year 2021, it brings positivity, joy, and warmth.
Try using some yellow wallpaper in areas of your home that don't get a lot of natural light. It can brighten up your space and even make it seem larger.
If you don't want an all-yellow look, try wallpaper with some blue or purple added to it to tone it down.
4. Outdoor and Botanical Wallpaper
Bringing the outdoors in has been a trend for a long time. If you are a houseplant owner you know that the presence of leafy plants indoors makes a room feel more cool and fresh.
Why not put this logic to wallpaper? A green, leafy botanical or outdoor themed wallpaper makes a room feel like an extension of the outside world.
It will make you feel grounded and calm while you drink your coffee in the morning. And help you feel less cooped up during those days you have to stay inside.
5. Floral Patterns
Floral patterns are having a huge comeback in the wallpaper game. A good, jewel-tone, floral statement piece will have your room looking fun and bright.
Right now, purple-red oversized floral murals are very popular for bedrooms. Paired with some jewel-tone paint and furniture, this design looks bold yet sophisticated.
If you're looking for a cottage core aesthetic you can find beautiful, pastel wallpaper with more dainty flowers. This can soften the vibe of a bathroom or dining room.
Hanging wallpaper is not something you will want to DIY. It is more difficult than it looks. If you do it wrong you might waste a lot of money on a wallpapering job you hate.
We Painted It in Mount Vernon have experts prepared to install your wallpaper perfectly. They take pride in their work which means they will always give you their best.
Had Enough Wallpaper Inspiration?
There are so many different wallpaper prints it can become overwhelming to choose when they are all beautiful. Knowing what is trending now may help you narrow down your options.
If you enjoyed this article, explore our blog page to find more like this one!