Let's be honest: Dressing your little one up is one of the most enjoyable parts of being a parent. But tiny fashion-forward ensembles — also called micro-fashion — don't have to be as elaborate or take up lots of your time, either. Looking for a few tips and ideas on how to dress your baby? Here are seven of the cutest outfit ideas for babies, from tiny little baby headbands and belt accessories to comfortable ensembles for parties.
1. Baby-Sized Accessories
Before we dive into the cutest outfit ideas for babies, let's talk accessories. As adults know, accessories can make any outfit. But finding the right addition small enough for a baby can be challenging. Even in the "baby section," miniature accessories can be somewhat limited. Fortunately, we're here to give you some pointers so you can pull together any of the following outfits listed here below.
Looking for more stylish baby headbands can elevate a sweet dress and give a retro-inspired look to a casual baby outfit. Tie a baby-sized belt or even something as simple as a ribbon or nautical rope around a long button-down T-shirt to give a summer dress look. Hats and scarves are also another great accessory, especially paired with a cute outfit put together for a day at the beach or pool, protecting their little heads.
2. Thick Knit Tights or Capris and a T-shirt
As any parent knows, finding pants to fit your child can be a real challenge. Baby's legs differ so much, from cute, pinchable little chubby legs to skinny energetic kickers. So instead of going on an endless hunt for the perfect pair of pants for your little one, pick up a couple of tiny thick knit tights or capris. Just as these convenient garments work on all shapes and sizes of adults, they work on babies, too, and fit easier and better. They basically resemble a pair of leggings. And one of the cutest outfit ideas is to pair it with a T-shirt for a casual look. Finish the little one's ensemble with a pair of socks or shoes over their feet to disguise the tights look even further.
3. Leggings and a Shirtdress
If your baby is having a fussy day when you need to take them to a special event or party, don't force them into a frilly dress. Instead, think of something more practical, so they can be comfortable through the event and not want to peel off their clothes.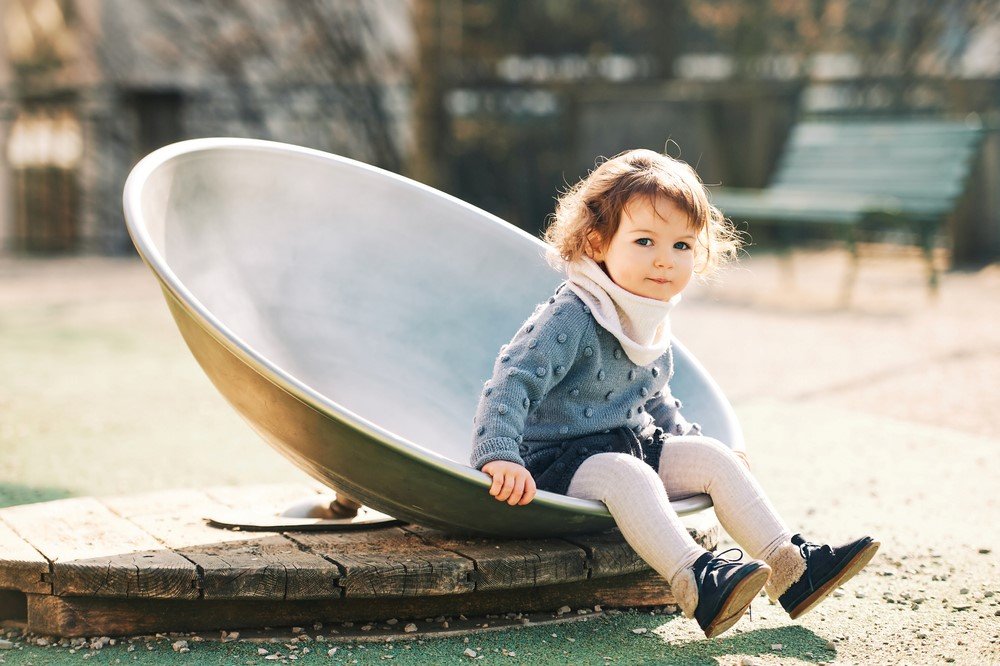 They can look just as stylish and formal in a cute outfit made up of a pair of leggings and a sweater dress. Comfy leggings, or even those knit tights we mentioned, can give your baby freedom and a pulled-together look that can work at weddings, holiday celebrations and more. Don't forget to top it off with a cute headband.
4. Cuffed, Baggy Jeans and a Tank Top
As we mentioned, buying pants for babies is a real chore. And even if you find a pair that fits well, they'll grow out of them in a matter of months. So save yourself a little bit of trouble and time and buy bigger sizes.
This trick works very well for baby jeans and tops. Plus, when you put your baby in a larger-sized pair of jeans, they give a trendy baggy look and you can fold the edges to give a cool little cuff at their feet. Another trick for jeans? Find them with an elastic waist so they can grow along with your baby. Of course, with a pair of jeans, what looks cuter than a simple T-shirt? Better yet, get a tank top in a larger size. This way, it can look like a sundress until they grow into it.
5. Overalls and Cardigan
Babies can pull off a pair of overalls in a way adults simply can't, as hard as one might try. Adorable any way they wear them, overalls can give a casual cute outfit for babies, boys and girls alike. So dress them up in some overalls for a playdate or a weekend trip to the pumpkin patch for fall family photos.
For boys, pair some denim overalls with a whimsical patterned shirt and a ball cap. For girls, choose a colorful pair of overalls paired with a cardigan sweater and a headband. Finish it off with a pair of baby Converse sneakers.
6. Browse Both Girl and Boy Sections
In this day and age, many child's clothes are totally universal and unisex. So don't forget to check for cute outfit ideas in both the boy's and girl's clothing sections. You never know what you might find by breaking down constructs and norms, right? So toss those designated gender-affiliated pinks and blues aside and take a look at what the other side has to offer.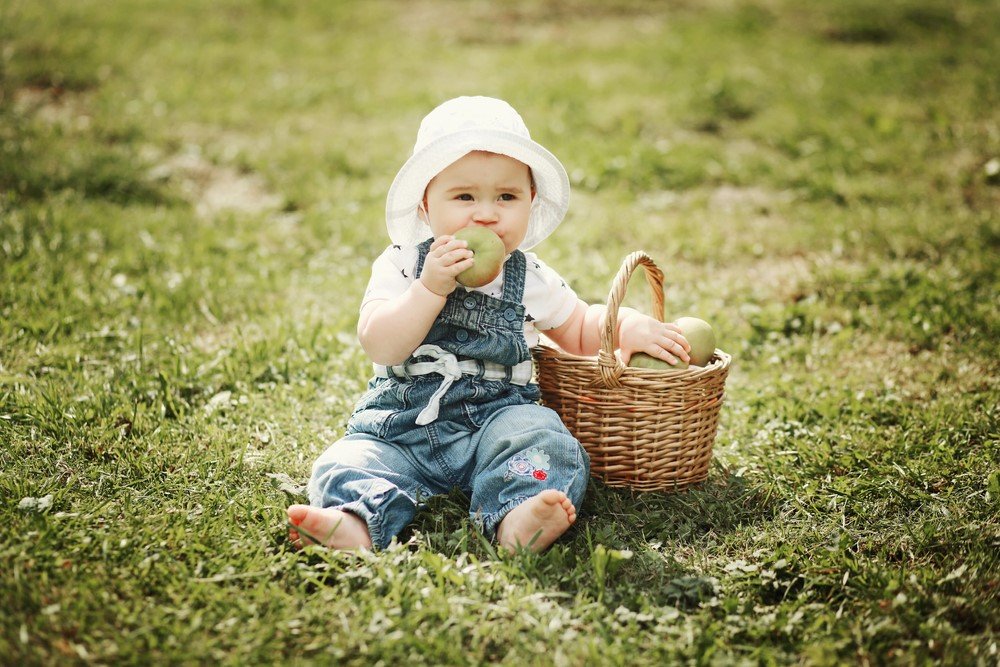 For instance, there could be a cute sweater cardigan or graphic T-shirt of your favorite sports team in the boy's section that works perfectly for a little girl. Or there could be a T-shirt in the girl's section of playful animal prints you've used to line the nursery. Sometimes your little girl wants a little more than pink, glittery ruffles.
7. Don't Judge by the Size Label
When browsing the baby section, try to see a garment through a different lens and avoid reading the size label. What might be intended to fit a toddler could also work for your baby. For example, a 2T-size T-shirt cut to fit an older child can double as a little dress for a baby. And again, you can reuse the shirt once your baby becomes a toddler. Win-win!
Casual or dressed up, these are the absolute cutest outfit ideas for babies. Dressing your infant up in one of these adorable ensembles is sure to get them lots of cuddles and all the attention they (and face it: you) could ever want. And you might as well enjoy it because, one day, they'll be throwing together their own outfits.