Finding the right bike is a highly personal process that can often cause you to ask more questions than you have answered. While various styles have various features designed to maximize speed, comfort, control, aesthetics, and safety, most manufacturers try to achieve as many desirable features as possible in a single bike. If you are a casual biker, the robust, utilitarian features of a road bike probably aren't for you. So what style is right for you? Cruiser and hybrid bikes for sale are probably your best options.
How to Make Your Decision
When looking for a new bike, your first consideration should be the way you intend to use your new ride. If you are simply looking for a way to get to the beach or bike path on the weekend, your choice should differ from the one you would make to guarantee yourself daily, high-intensity exercise. Aesthetics should be a part of your decision, but you shouldn't allow them to stop you from buying a bike that is otherwise ideal for your personal requirements. When making a selection, consider not only your current requirements but ones you are likely to develop in the future.
The main questions you should ask yourself while shopping are:
Do you wish to match your bike with those of your group?
Where do you intend to ride your bike?
What types of terrain are you likely to encounter?
How long do you plan to ride in a single outing?
Features of a Cruiser Bike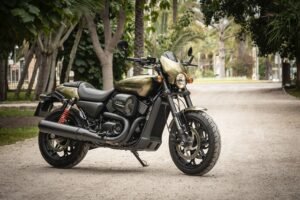 Generally, cruiser bikes are designed for comfort, style, and ease of use. Cruisers are ideal for short to intermediate rides, although electric beach cruisers with pedal assist are ideal for helping riders through longer rides. Typical features of a cruiser include:
Comfortable seat
Step-through frame
Stylish, classic looks
Thick tires
Sturdy, durable frame
Cruisers are great for light exercise, leisurely rides, deliveries, and errands. Because they enable the rider to sit upright, they are easier on the spine than bikes that position the rider horizontally.
Features of a Hybrid Bike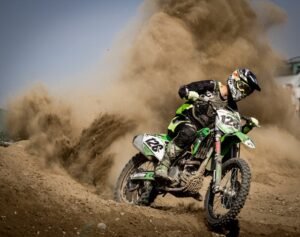 Hybrid bikes blend the features of a mountain bike and a road bike. They are intended for use on surfaces that are smoother than mountain bike paths but rougher than paved roads. Common hybrid features include:
Medium-thick tires
Upright frame and handlebars
Padded seats
Horizontal rider position
Hybrids are ideal for riding over dirt trails and for achieving medium to high-intensity exercise. Because hybrid bikes position the rider higher on the frame, they are usually capable of higher speeds and greater efficiency than cruiser bikes. Though hybrids are not meant for the most rigorous off-road rides, their medium tires are better for mobility and efficiency than bikes with thick tires designed for road debris.
Read More:-
Best Online B2B Marketplaces to Boost your Sales
The bike you choose says a lot about you. This is why it is important to carefully consider your personal needs before making a purchase. Whether you end up looking for beach cruiser bikes or tough hybrids, remember that shopping around online or in stores is the best way to make sure you are satisfied with your final purchase.