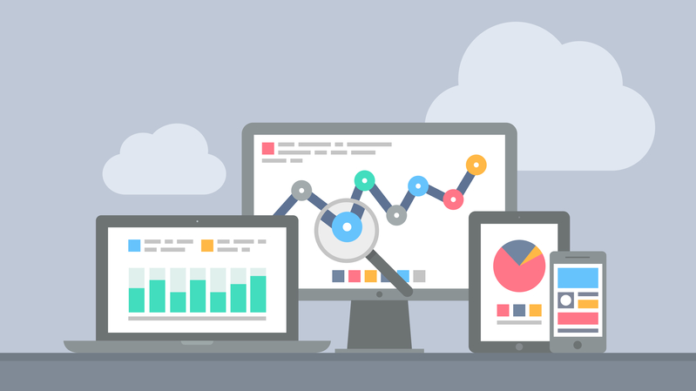 One of the most interesting features of WordPress is how other technologies can be easily integrated with the platform. It is one of the main reasons for which users converting html to wordpress. In this article, we are presenting a list of the best messaging apps for WordPress websites. These applications have become one of the most popular methods of communication for people. Some studies suggest that the number of users of such apps is far more than those of social networks. Business owners must utilize these communication devices to build engagement with the target audience. WordPress website owners can place share buttons for these apps on their interfaces. This will enable visitors to share interesting content with their friends and followers. Let's now take a look at the tops applications that can be used for driving more traffic to websites.

Messaging Apps to drive website traffic
1. Facebook Messenger
The world's largest social network revamped its chat feature and launched it as a standalone application. With more than 1 billion monthly users, Facebook Messenger is one of the largest platforms for instant messaging. It is used by businesses to offer personalized customer care. It is also used for marketing purposes and has a beneficial feature of click-to-messenger ads. A call-to-action button can be included in these ads which enable users to start a conversation with the brand. It's Messenger Greetings feature can be used to personalize messages which will appear automatically as soon as a conversation is started.
2. WhatsApp
One of the best-known names in the domain, WhatsApp is also owned by Facebook. The social media giant acquired the messaging app in 2014 and launched WhatsApp Business for small entrepreneurs in 2018. The service is used by organizations for internal communication between team members. The business version of the app can be used for connecting with customers as well as handling orders and payments. Users can label their contacts or chats to organize their work and also set automated messages for different conditions. They can also access message metrics like the number of successfully delivered or read messages.
3. Snapchat
Snapchat is especially popular among the younger generation and organizations are using the platform to connect with them. All messages sent in a group chat are automatically deleted after 24 hours. Businesses must, therefore, constantly post new and interesting content to engage the target audience. The platform can be used to provide exclusive content which is not available anywhere else. Posting excerpts of text material or previews of videos can encourage people to visit the website to access the complete content. It is also a good avenue to build engagement through user-generated content.
4. Google Hangouts
One of the most useful messaging apps for WordPress websites is Google Hangouts. It provides messaging as well as voice and video calling services to users. A group can have a maximum of 150 members and video conferencing can be conducted with 10 people.
Related News:-
Modernize Your Website with these Optimization Tips
Paid account subscribers can make a group video call to 25 members at a time. It also provides the benefit of synchronizing conversations over devices. Businesses use the service to live to stream their meetings or events on YouTube. Adding Hangouts to a website will be valuable in boosting engagement of the visitors.
5. WeChat
Developed in China, WeChat is available to users worldwide for chatting, reading news, playing games, online shopping, and tracking fitness. It also enables them to make voice and video calls. The service can not only be integrated with WordPress websites but also with WooCommerce for enabling WeChat payments. In fact, more than a messaging app it is a social commerce platform which can be used by entrepreneurs for marketing. Bloggers can send notifications to users about their latest posts which can boost traffic. It can also be used for accessing user-generated content to build up their engagement with the website.
6. Telegram
The Telegram app gained great popularity because of its innovative privacy features. Users can send messages with a feature for deleting them after a specific time period. This is extremely beneficial for people sharing sensitive information over the internet. It is a great platform for collaborative efforts as each group member can send content and add other people. There are two categories of groups- one with member limit of 200 called Group and Supergroup with a limit of 5,000.
7. LINE
Another Asian product with millions of subscribers, LINE is especially popular in Japan. The app has features of instant messengers as well as social networks. It has a huge collection of stickers which attracts youngsters towards the platform who form its core user base. It offers a business version which enables entrepreneurs to communicate with customers and run campaigns. The service can also be used for market research to get insight into the target audience's mindset.
Conclusion
These messaging apps for WordPress websites can be valuable in driving up the traffic as well as boosting the engagement of visitors with the interfaces. Website owners must identify the services which are most popular among their target audience and include the sharing buttons on their interfaces.