The ultimate goal of being a teenager parent is to send teens into adulthood progressively. Over time, your teen will complete his/her high school. Hence you want them to be prepared for the big world full of threats and dangers. When it comes to using the internet, or go out with friends, you will not be there to monitor them. So the basic requirement is to keep them safe. The basic objective is to make them mature enough to handle their tech usage responsibly.
Meanwhile, they head out into the outside world, they have an idea of how to protect themselves from bitter realities. For making this possible, guiding your teen and teaching them to stay firm is the key. The best way to monitor their online activities is using parental control apps for controlling. For this to happen you need to be consistent and encouraging your teen to take more responsibility for their tech habits. They must know that there are two ends of the digital world. Making them aware of the dark side of this world is the sole responsibility of parents.
SIGNIFICANCE OF PARENTAL CONTROL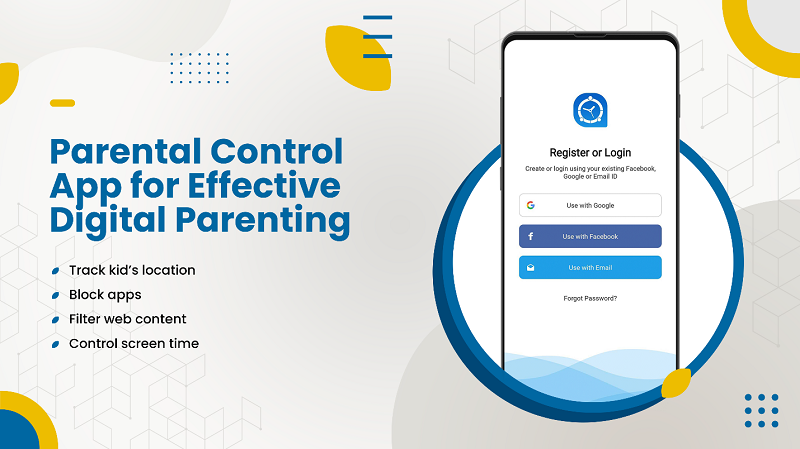 Monitoring their Internet Habits – Monitoring them online has become easier with parental control apps. This lets you know what your kids are up to while staying online. Parents can even manage their smartphones or devices the way they want to. They can even schedule kids' activities through this latest technology and can make them maintain discipline when online.
Restrict Objectionable Content – With the World Wide Web, there comes information and content that is not suitable for kids. This makes parents worried however, they can now restrict apps and filter the internet for their little ones. Parents can even set screen time limits to ensure that their kids are not glued to their smart devices.
Trace their Whereabouts – Being parents, it's our major concern when kids leave out somewhere. With parental controls, it becomes possible to track your kids' location. You can see whether they're bunking school or not. In case of emergency, there are SOS panic button alerts given in many apps such as FamilyTime Parental Control App. Kids can notify parents with a single tap of a button whenever they feel threatened while staying outside.
Mental Relief – Without getting constantly worried, you can be at peace because of parental control that can let your kids be online without having them access obnoxious content. Once you set parental controls kids will not be able to bypass you which gives to satisfaction and peace of mind.
With all aspects of parenting, balance is the only act that brings discipline to kids' lives and provides you peace of mind throughout. By installing an appropriate parental app into kids' smart device, you can stay tension free even when you're not around or traveling. This can lead your kids to follow the rules as an app can simply can lock their device in the set schedule and can filter nasty and inappropriate content instantly. Now no sleepless night and anxiety for parents. Happy Parenting!