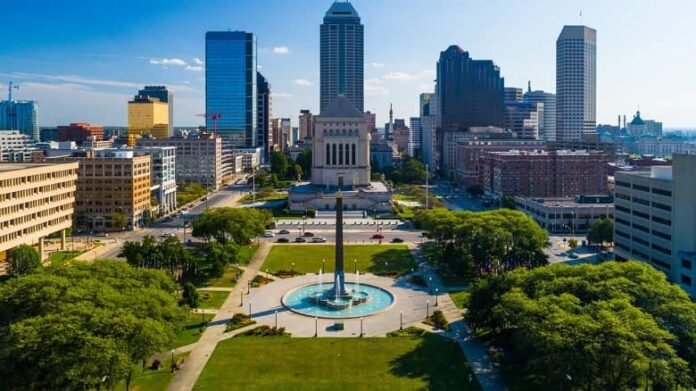 Indianapolis is an incredible city that's unlike any other. From the long history of racing and fun to the incredible views and beautiful nature in the surrounding areas, it's easy to fall in love with this fantastic space.
These are the best neighborhoods in Indianapolis, and why they make living here a dream!
Why Indianapolis?
Indianapolis is becoming one of the most popular places for people to move if they want to save money, connect with people, and still live in a nice area.  Although racing fans can love the sports of this city, there's a lot more to it than fast cars and racing.  Indianapolis has many walkable streets, comfortable neighborhoods, and communities that can feel like home the moment you arrive.  If you're new to the city and aren't sure what to expect, don't be surprised when you fall in love with the area. 
For Young Professionals
Moving to Indianapolis for a job is a big deal, so it's important that you live in an area that allows you to feel like you're really starting your career and life on the right foot.  The best neighborhoods in Indianapolis for young professionals are Broad Ripple and Allison villa.  Both of these offer fun and exciting nightlife, affordable and comfortable housing, and a short drive to the most business-heavy areas of the city.
You'll fall in love with this area in no time, but when you decide to settle down, there are some areas of the city that are best for raising families.
For Families
If you want to raise a family in an area that allows a good balance of indoor and outdoor fun, get ready to move to the Indianapolis area! Living in Lockerbie Square, or Delaware Trails South, gives you the opportunity to enjoy the beautiful greenery that this city is surprisingly filled with while also getting an affordable, peaceful living. Both of these neighborhoods are extremely walkable and offer the chance at a slower lifestyle, despite still being in the city. You'll love this for your kids and yourself!
For Retirees
When you retire, it's vital that you find a community that can feel like home. This will keep you feeling vital, will give you the chance to have meaningful human interaction, and will help you feel at home easier. In Indianapolis, there are plenty of fantastic neighborhoods and suburbs that offer this type of lifestyle for retirees. Look for Indianapolis houses for sale in Westfield! These areas have older populations with gorgeous homes, and you'll feel like you've found family the moment you arrive.
For Fancier Living
Sometimes you just want to live in the richest area possible to make sure you're getting the most out of where you're living.  The most expensive area in the city is Meridian Hills, where the average home is $515,000, but the best neighborhood for comfortable living is Brendon wood!  Although Brendon wood isn't more expensive, it has everything you could want to live here, from fantastic pools and activities to a very supportive community that gets to know one another.
Everyone Deserves a Fantastic Neighborhood
Your neighborhood should feel like home every time you arrive. Pick one of these locations, and you'll love coming home every time.