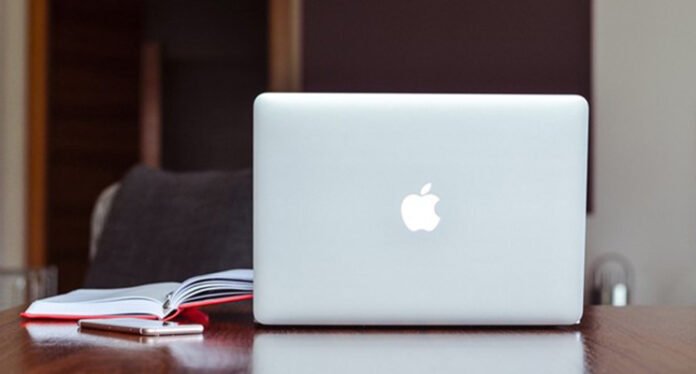 What do you think "success" is made up of in the workplace?
Most people would say: stay loyal, work your brain off, and don't do anything to piss off your boss or (our personal favorite) let the job come to you.
Here's the truth: Even though your employer may already be aware of your ethics and dedication, the promotion they're providing requires a candidate who nails their tasks and has the necessary skills and the ability to handle several projects at once. The battle among equally qualified coworkers is intense, and these opportunities only arise sometimes. Hence, you need a guaranteed technique to stand out from the crowd.
Introducing: continuing education
Continuing your education is one of the best ways to give yourself a fighting chance. It will not only upgrade your knowledge and skills but also help you remain competitive in your field and allow you to prove your worth. It also offers a sense of accomplishment, improving your productivity and confidence. If you're still on the fence about it, here's what continuous learning can do for your career:
1. Increasing competence 
Some argue that not all employment opportunities require an advanced degree to justify not wanting to pursue higher education. Although this is partially true, you need to continue your education if you desire a career with a higher salary. For instance, if your current role in a company involves foreseeing trends and making solid business-related decisions, you may never be able to go above that. Why? Your employer doesn't think you are worth consideration because you don't have expert-level qualifications.
To elevate yourself successfully, you must be willing to aim higher. For that purpose, you can find credible online MBA programs that'll upskill you on every level. Furthermore, a greater level of education may be the deciding factor that tips the odds in your favor rather than against you. Therefore, you should work harder to make yourself more appealing to employers.
2. You'll be able to make more connections
Participating in advanced courses can help you improve and expand your professional and social networks by compelling you to communicate with peers from different backgrounds. As your career progresses, this network will be a goldmine of knowledge, offering chances to learn about your sector and hear suggestions and recommendations.
3. Increasing your creativity
Humans develop their creative abilities through experimentation, exploration, imaginative use, skepticism of presumptions, and knowledge synthesis. Learning about topics outside your field will expose you to fresh ideas that can help you develop creative solutions for similar problems and responsibilities. Additionally, studying while working full-time will let you put your innovative learning to use right away, enhancing the profitability and competitiveness of your company.
4. Career shifts 
Adults frequently change employment multiple times throughout their careers. A lot of adults end up switching careers entirely. This choice may have been motivated by the need for a more excellent salary, a decline in job satisfaction, layoffs, or pressure. Continuing your education cannot be overstated if you consider a career change. The ability to advance your skills and knowledge in a specific field of study is made possible by continuing education programs unless you intend to enter the sector at an entry-level.
5. Continued education will boost your confidence
The finest decisions are supported by information and data. You're in the best position to make confident decisions when you have a solid understanding of your industry or content matter due to your schooling. You'll feel more equipped to take on new duties and use your transferable study abilities, such as time management and problem-solving, to handle them successfully.
6. A better way of life 
It is customary for society to categorize you based on your level of education. While this may be stereotyping, it's not always a positive thing. The reality, however, always prevails when the ideological and the real are pitted against one another. This might alter in the future. Currently, the benefits of continuing education include higher compensation and more respect from colleagues and society at large. Your work ceiling is probably preventing you from living the lifestyle you want. Better education is not harmful, even if you pursue your studies because you want more respect. It's a win-win.
7.Growing income 
You most likely have an excellent idea that those with more education make much more money. Let's ignore that feeling, though, and give it some figures. According to a survey, a person with a college degree often earns twice as much as someone without one. Of course, some remarkable people work hard without a college degree and make decent money. However, these are unusual circumstances. Most people with college degrees triumph over those with high school diplomas.
8. You can improve your concentration levels
Health and education are closely related. You can keep your brain healthy, engaged, and motivated in whatever you do by continuing your education throughout your career. Making sure you engage in mental exercises is also essential to enhance your memory. At the same time, at work, which is a vital talent for whatever sector you may venture into. Prioritizing your education can make it easier for you to adopt healthy mental habits at work and elsewhere.
9. You'll be able to secure your future
Today's market is highly competitive. Thus, downsizing is becoming more common. You shouldn't be startled, in truth. If you're interested in the odds, studies show that 6 out of 10 enterprises fail within the first ten years.
Downsizing will undoubtedly occur along the road. Those who perform menial tasks will be fired before those with better knowledge. This equates to increased employment stability for you if you continue your studies. The advantages don't stop there, either. Completing a particular degree will follow you into the future, making you a strong candidate for another employer seeking someone with your background.
Conclusion
As evidenced by the information above, continuing your education can significantly benefit your career. By learning new techniques, knowledge, and skills, you can open up a whole new world of opportunities for yourself. As a result, you will become a more valuable and efficient employee. Additionally, employers will know that you are dedicated to your work and prepared to take on almost anything. In other words, continuous learning should never be "over." The best part about advancing your education in today's landscape is that you don't have to do it by sitting in a classroom. You can easily acquire tertiary education through e-learning. So, what's the hold-up? Get started on professional development now!