A new abode never fails to give off the waft of adventure. With time, it simmers down to that of comfort and safety. Your bedroom is the one place where you can unwind completely, letting go of your worldly worries for a short while as you bask in the solace of your very own haven. From dissipating stress to something as meagre as merely lazing the day away (no doubt provided you have a day off from work), your bedroom is where you can be yourself without consequence.
A lot of factors go into spicing up the dream bedroom, from TV showcases if you have space to spare to bed furniture if you do not. Read ahead to know about some of them.
6 Tips of Spicing up your Bedroom
1. Flower Vases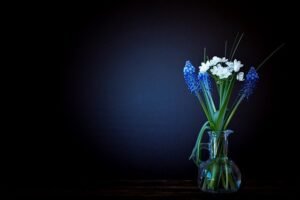 One of the prettiest ways to breathe life into your bedroom is with the sweet fragrance of the most vibrant of flowers. Dispersing light after painting it with numerous shades, flowers are a must if your focus is to wash away the dullness of your bedroom. You can place them by window sills if you want the smells to spread across the room, beside your bed if you need the help of said smells to drift off to sleep or on elevated platforms beyond reach if you have kids.
2. Lamps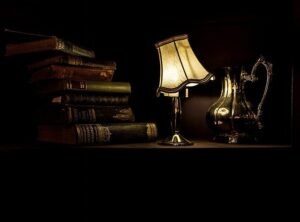 Room lighting plays a major role in getting comfortable. Since bright lights can distract you from reading, listening to songs, or your work, you need lamps. Floor lamps keep the pitch blackness at bay, while table lamps give you the selective lighting you need. Designer table lamps add flair to spicing up bedroom.
3. Bed Accessories
A bed is a basic necessity for a bedroom, but you also need additional accessories for it to work as your mental sanctuary. Even if you prefer a minimalistic Scandinavian themed bedroom, you still need bed furniture such as a rug for your slippers and appropriate lighting depending on how much natural sunlight is allowed into the room.
4. Tables
Every room needs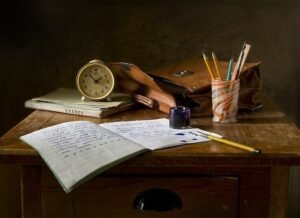 its personalized table. Dining rooms need dining tables while bedrooms could be a lot more practical with small side tables. You no longer need to worry about where to keep small gadgets such as your phone and your alarm clock without risking breaking them while sleeping.
Read Also:
A Guide on how to Choose the Perfect Curtains and Blinds
5. Display Cases
Have you got awards and medals to show off? Do you want to flaunt them to anyone who walks into your bedroom? Display cases are the way to go. Alternatively, a TV showcase doubles as an exhibit and a stand for your television set. If you incline more toward functionality and less toward aesthetics, you can also use it to keep DVD cases and books.
6. Reading Nooks
Are you tired after a long day's work? Do you need to lay back and continue reading the book you've wanted to finish? Couches and beds are everyone's choice. But a reading nook by the window with an open view of the trees outside make for the best possible ambiance. All you need is a pillow to prop yourself up, and you're home.
We know you love these tips. So waste no more time and give your bedroom the much awaited makeover.