Who doesn't want to experience a smooth and headache-free trip around the world? You don't want to be stuck making calls and reservations throughout your trip, right? If you have ever had an experience of visiting the best places in USA, you must know what I am talking about.
A key to successful travel is planning. But new travelers end up making mistakes regarding planning that are way too obvious. Relax, you can make your next travel plan worthwhile with these:
How To Plan A Trip? – Let's Explore
1. Make a List of Items to Carry
Let's be honest, if you do this at the eleventh hour, you are going to regret it. So grab a piece of paper and pen and start listing down what you must carry. It should include all essentials starting from your toothbrush to an iPad.
2. Learn About the Visa Requirements
It's absolutely necessary to know the visa requirements of the country you are traveling to. Some countries are ready to provide visa on the go while others have special requirements. It's always a good practice to know things in advance.
3. Book Your Flight Early
Did you know that early booking means you might be eligible for a discount? Yes! That means you must book tickets as soon as you have planned the trip to Safari Desert. Airfares keep on fluctuating. Booking a flight at a short notice often means you will have to spend extra.
4. Plan Your First Day
Not many new travelers do that. The first day of your trip will be exhausting. You have to haul yourself and your luggage to the hotel room and then figure out what you want to do. And of course, how can we forget the jet lag and all the traveling discomfort.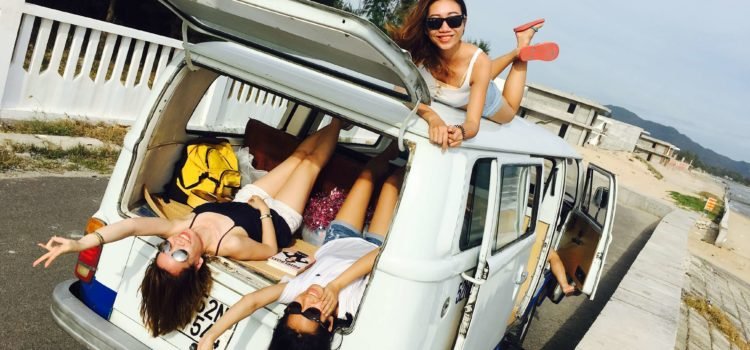 The best approach hence is to plan in advance. Some people like to shake off the fatigue of the first day by relaxing in their room. If you are doing that, you can also check out the amenities provided by your hotel to make the most out of your time.
5. Check the Local Entertainment Listing
Before you leave your country, prepare your itinerary. It should include the list of places you want to explore whether it's restaurants, cafes, bars, museums, library or any other attraction. You never know they let you purchase tickets or make reservations in advance through their website. This would save you so much time. Just Google "top 10 places" in your respective travel destination and then pick the ones that you are interested in.
6. Manage Your Cash Flow
It's a good idea to withdraw cash before leaving even if you are just traveling domestically. This would save you ATM fees. It's also recommended to visit your bank's website and check the ATM locations near your destination.
⭕ Related News:-
Best Tips for a Great Road Trips in USA
On the other hand, if you are traveling overseas, the best option is to visit an ATM as soon as you arrive. Most airports have ATMs so why not withdraw cash in the local currency from there.
7. Always Check the Weather
The single most important factor that can affect your trip (both negatively and positively) is the weather. And it's the one thing lots of travelers take for granted. There are always some unexpected weather patterns that can ruin the activities you have planned. Checking the weather forecast will have you prepared.
8. Check the Reviews
Whether you are picking the best hotel to stay, a place to visit or even eat, always check the reviews. Listen to what other travelers have to share. This could save you from a bad experience.
9. Healthcare Must Be Your Priority
It's great to bring over-the-counter medications. But what about prescription drugs? Yes, you can bring them too. But that's not it, you must check if you can buy your prescription medication overseas. You never know when you run out of supply.
10. Don't Take Photos of People Without Asking
Who doesn't get tempted to take photos when traveling? While doing that, make sure you respect other people's privacy. Never take their photos without asking. And don't be surprised if they say no.
11. Be a Conversation Starter
Being in a new place, you might feel lonely. Don't hesitate to start a conversation. The perfect place to meet new people and make friends is the hotel you are living in. The fun part is it's faster to make friends when traveling than otherwise.
❍ Summing Up
Once these things are taken care of, you will have nothing much to worry about. Doing a little homework can come a long way. That's a lesson I learned. Nevertheless, make the most out of each moment. Take as many pictures as you can to cherish these memories.