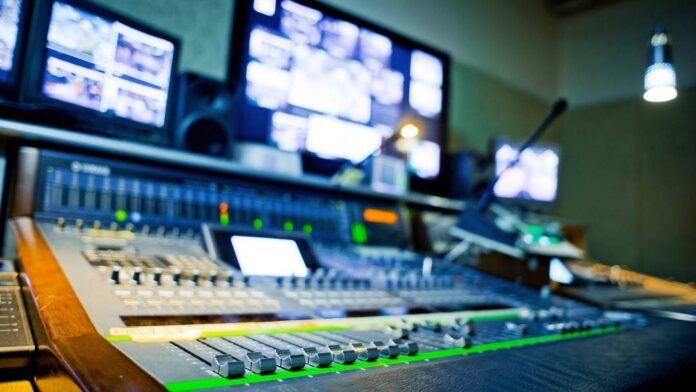 Audio engineering is also known as sound engineering or record engineering. It is a part of the engineering that works on recording live performances. After the recording, audio engineers use the sound for balancing and adjusting the sources using different audio tools such as equalisation, mixing, reproducing, dynamic processing, and the reinforcement of audio or sound.
Audio engineers are responsible to produce perfect audio tracks. they are responsible for tweaking or manipulating the acoustics to achieve the desired results.
They work on the sound processes by carefully listening to the mixed tracks in a proper acoustic environment. After which they work on editing to refine the final audio product. If you wish to work in the music industry. As a sound engineer, you can work in different domains such as music, live performances, movies, broadcasting, advertising et cetera.
If you are on the look out for audio engineering school toronto for a career ahead, read this article to find out what are your career options and if this is a good career option for you.
What skills are required to become an audio engineer?
A sound engineer requires different skills in their professional work like active listening, teamwork, great communication skills, flexibility, organisational skills. Above everything, an audio engineer needs to be a continuous learner to be adapted to be able to the ever-evolving and busy music industry that sees technological advancements every day.
As a sound engineer, you will be responsible to assess and suggest sound requirements at a given location or event. Audio engineers are also responsible for deciding the appropriate sound decibels.
What are the career prospects in audio engineering?
After doing a course in sound engineering you can work as the following:
Music composer, sound recorder, studio engineer, film sound engineer, game sound designer, mixing engineer for movies and music, live concerts and events sound engineer, music producer, DJ, electronic music producer, radio sound engineers et cetera.
The responsibilities will depend on the role you are working at —such as live events or inside music studios.
Usually the sound engineer is responsible for communicating with the directors, producers, and performers to understand and ideate their artistic thoughts, combine their creative ideas
Setting up of equipment, testing audio equipment like speakers and microphones alongside the system technicians.
An audio engineer can conduct individual recording sessions of each instrument or vocals in a studio.
An audio engineer conducts sound checks, monitors the stage system for the performers before live performances, collaborate with other departments organising an event like lighting, etc.
Using mixing console during live performances for creating live mixes that balance sound levels and effects to prevent echoes, and maintain equalisation
Sound engineers enhance, mix, and edit recorded soundtracks in studios,
They perfect the edited tracks and create the final product through their impeccable hearing and specialised knowledge of equipment like using filters or equalisers for creating the final or completed version of an audio file.
The best aspect of getting a sound engineering degree is that you can work for studios in any part of the world with no dearth of opportunities or can even work Independently as a freelancer, or open your studio. Enrol yourself on a good sound engineering program today for a great career tomorrow.